The Journalism Department brought 200 professionals and students to Southern Connecticut State University April 8 and 9 for Making CONNections, a regional journalism conference.
The conference featured keynote speaker John Dahl, vice president and executive producer for ESPN Films and Original Content, in photo at top. More than 20 professional development workshops gave insights into topics ranging from drones to ethics to different news beats.
The conference was co-sponsored by the SCSU SPJ chapter and the Connecticut Pro Chapter of the Society of Professional Journalists.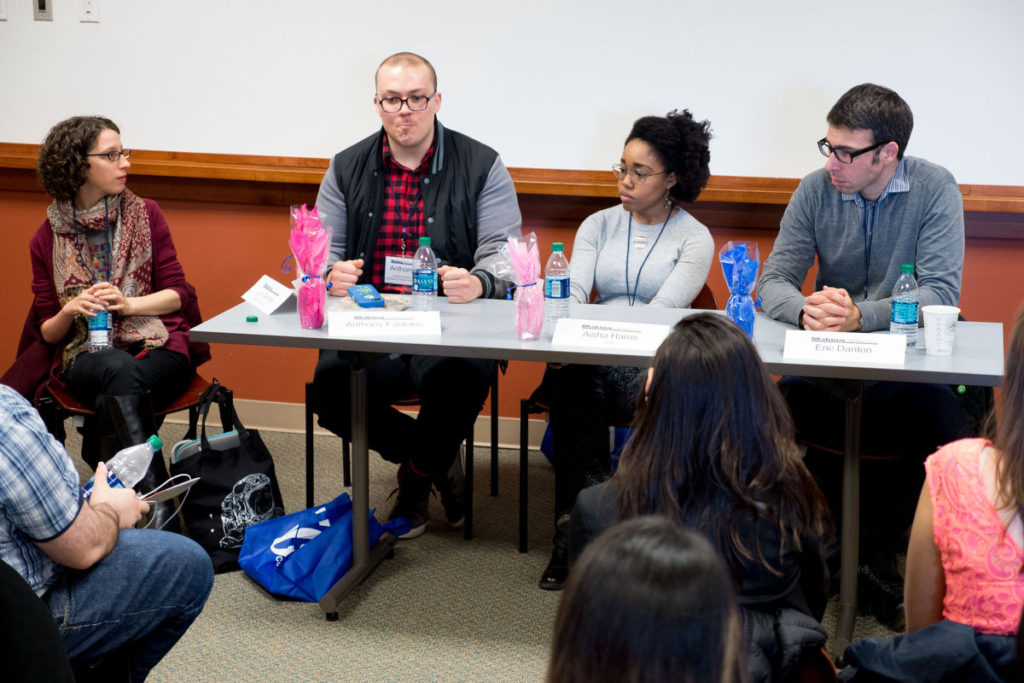 Speakers represented major media outlets, including ESPN Films, Hartford Courant, Newsday, New York Law Journal, Connecticut Health Investigative Team and Slate. Also present were leaders of journalism groups such as the Freedom of Information Commission, the Tully Center for Free Speech and the national Society of Professional Journalists. Leonard Boyle, the deputy chief state's attorney for Connecticut, and Scott Burrell, the men's basketball coach at Southern, also appeared on panels.
The conference attracted journalists and students from New England and the tri-state area. One student traveled from Cairo, Egypt to New Haven to receive an award in the Mark of Excellence student journalism contest Saturday.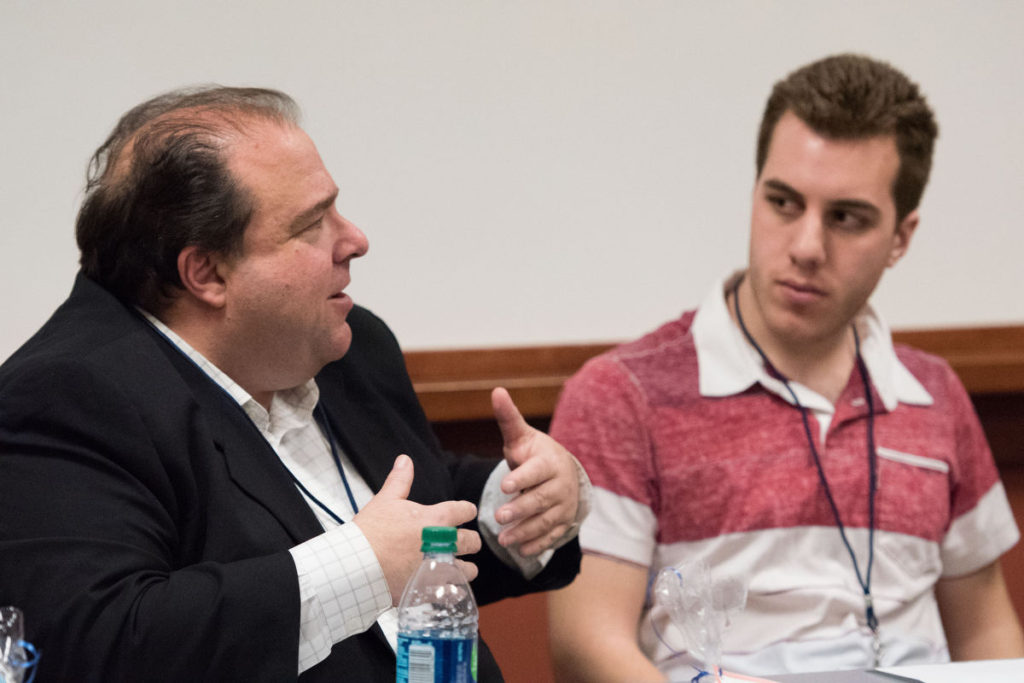 Students in the SCSU SPJ chapter organized two of the panel discussions. One focused on how to work with college coaches and sports information directors when covering college sports; The other covered free speech issues on college campuses.
Faculty members and adjunct instructors in the Journalism Department moderated several of the workshops, and Southern alumni were part of four of the panels.
Faculty moderated panels included:
Writing for specialized publications | Cindy Simoneau, Journalism department chair
So you want to transition to teaching? | Cindy Simoneau, Journalism department chair
Would you quit over ethics? | Jerry Dunklee, professor
The latest on drone journalism | Vern Williams, assistant professor
Using Google Trends to improve your stories | Jodie Mozdzer Gil, assistant professor
Reporting on guns with accuracy | Liz Glagowski, adjunct instructor
Is Public Relations 21st century journalism? | Ken Warren, adjunct instructor
Science on your beat | Jon Zonderman, adjunct instructor
The conference attracted media coverage in the New Haven Register, the CTNewsJunkie and on CT-N.
All photos by Vern Williams.