This post was originally published on March 17, 2016.
Google Trends help show how often a particular search-term is entered relative to total search-volume across various regions of the world.
The more important a search term, the more likely it's news. This continuous flow of trends can help in your search for story ideas and can grow engagement for your audience.
Learn the ins and outs of using Google Trends for journalism at a workshop during Making CONNections, a regional journalism conference at Southern Connecticut State University in New Haven.
The workshop, titled "Using Google Trends to improve your stories," will be held from 3:15 – 4:30 p.m. on Saturday April 9 at the Adanti Student Center.
For more information on the conference, or to register, visit the conference website.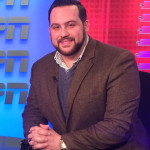 Chris R. Vaccaro (@ChrisVaccaro) will lead the Google Trends workshop. He is a journalist, author and professor from Long Island.
Editor-in-chief of The Topps Company, where he oversees the digital operations of the company's apps division, Vaccaro is also a journalism professor at Hofstra University and the President of the Press Club of Long Island.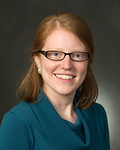 The moderator for the session is Jodie Mozdzer Gil (@Mozactly), assistant professor of Journalism at Southern Connecticut State University. She is a multimedia journalist who has reported for the Hartford Courant, the Valley Independent Sentinel, and the Waterbury Republican American. She freelances for online media outlets in Connecticut, including the Connecticut Health Investigative Team.