This post was originally published on March 17, 2016.
There's a bit of science behind many stories in the news – even if they aren't "about" science.
In fact, most adults in the U.S. learn about science, be it new discoveries or established principles, through the media.
How does your reporting relate to science? How does science relate to your readers? How can science inform the stories you write? What kind of questions could you ask? Where can you go for solid scientific information?
These questions and more will be discussed during a panel discussion called "Science on your beat: Asking the right questions and finding the right sources," at Making CONNections, a regional journalism conference.
The discussion will be held at 3:15 p.m. on Saturday April 9 at the Adanti Student Center at Southern Connecticut State University in New Haven.
More details about the conference, and registration information is available at the conference website.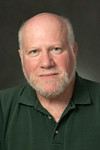 The panel will be moderated by Jon Zonderman, an adjunct lecturer at Southern Connecticut State University. Zonderman is an independent writer and editor with more than 30 years experience in daily journalism, freelance magazine writing, book authorship and teaching. He is the author of Beyond The Crime Lab: The New Science of Investigation (1990/1998), the first comprehensive book on forensic science for a lay audience. His articles appeared in national and regional publications, including The New York Times Magazine, Technology Review, Yale Alumni Magazine and Boston Business Journal, where he served for four years in the 1980s as a contributing writer, covering the technology, biotechnology and medical industries.
Panelists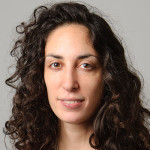 Kim Krieger (@Epitopic) covered politics from Capitol Hill, energy commodities from the floor of the New York Mercantile Exchange and science from just about everywhere. Her stories exposed fraud in the California power markets and mathematical malfeasance in physics. These days she focuses on the University of Connecticut, writing about its medical research endeavors and hosting the UConn Science Salon series.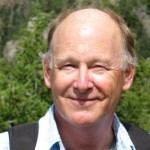 David Funkhouser (@DavidFunkhouser) is a writer and editor for the website of the Earth Institute at Columbia University. The institute promotes research into the earth sciences and its application to sustainable development, covering fields such as climate change, extreme weather and climate, geology, energy, water, agriculture and food security. Before coming to Columbia, he spent 35 years writing, editing and managing at newspapers around New England, most recently as environmental reporter for the Hartford Courant.