This post was originally published on March 17, 2016.
What do you do when bosses engage in unethical behavior?
Steve Collins made national headlines when he resigned from the Bristol Press in December after the publisher, Michael Schroeder, printed a questionable story just prior to Las Vegas billionaire Sheldon Adelson's secretive purchase of the Las Vegas Review-Journal.
Do you have "Go to Hell Money" for a situation like this?
Collins will talk about the issue during a panel discussion at Making CONNections, a regional journalism conference at Southern Connecticut State University in New Haven. He will be joined by former and current national SPJ Ethics Committee members to talk about this and other ethical conundrums journalists find themselves in.
The discussion is scheduled for 3:15 to 4:30 p.m. on Saturday, April 9 at the Adanti Student Center.
For more information about the conference, or to register, visit the conference website.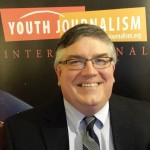 Steve Majerus-Collins (@SteveCollinsYJI) is a journalist in Connecticut. A University of Virginia graduate, he has covered politics and government for daily newspapers since 1987. Along with his wife, Jackie Majerus-Collins, he co-founded the nonprofit Youth Journalism International in 1994. It has been teaching students around the world about journalism ever since, building ties among young people on every continent and providing aspiring writers and photographers with a chance to have their stories seen by a global audience. His Christmas Eve resignation in 2015 from The Bristol Press to protest its unethical publisher drew national attention. He is freelancing now, often for CT News Junkie, while searching for a new position. He is married, with two children in college and two collies.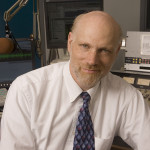 Irwin Gratz (@ilgratz) has spent 37 years in radio journalism.  He currently works for Maine Public Radio in Portland, producing and hosting local segments of Morning Edition.
Gratz has been with SPJ for more than 30 years.   He was a longtime member of the national Ethics Committee, helping to draft the revisions to the Ethics Code which were approved by the Society's delegates in 2014.  He also served as the Society's national president in 2004-2005, is a winner of the "Wells Key" for his service to SPJ, and currently serves as Vice President of Sigma Delta Chi, the society's supporting foundation.
In 2011, Gratz was honored with the "Yankee Quill" given by the New England Academy of Journalists.  The award recognizes contributions to a free press and efforts to improve the communities the journalist serve. Gratz is a native of New York City.  He holds a master's degree in journalism from New York University.

The discussion will be moderated by Jerry Dunklee (@JerryDunklee), a journalism professor at SCSU.  He served 15 years on the SPJ national ethics committee and helped write the 1996 Code of Ethics.