Artificial intelligence. Antiracist newsrooms. Audience engagement.
Students and journalists from the New England region dove into those topics, and more, during two days of workshops at the SPJ Region 1 Conference April 21 and 22.
The conference, held at Roger Williams University in Bristol, R.I., was hosted by RWU's Journalism Department and SPJ chapter, as well as the Journalism Department and SPJ chapter at Southern Connecticut State University and the Connecticut pro chapter of the Society of Professional Journalists.
The full schedule of sessions is included below. Speaker details can be found here.
SCSU Journalism Department @RWU
Journalism Department Chair Cindy Simoneau and Associate Professor Jodie Gil led the planning committee for the conference, along with Viktoria Sundqvist of the CTSPJ board.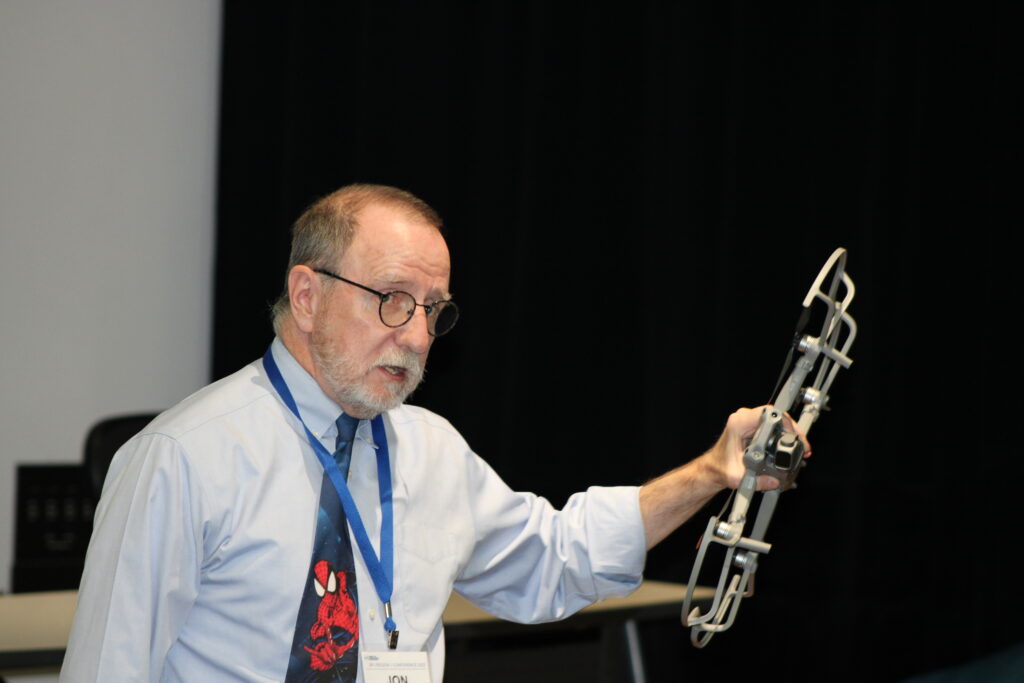 Gil moderated the panel discussion on Audience Engagement for Journalists, which brought audience engagement editors from The Boston Globe, Providence Journal, The Day in New London and Hearst Connecticut Media together to talk about how their jobs impact coverage and readership.
Adjunct faculty Jon Elmer and Chris Blake also participated. Elmer led a session on Drones in Journalism and demonstrated drone flights. Blake moderated the Artificial Intelligence and the News panel discussion, which brought together the AI product manager for the Associated Press with AI researchers and a journalist developing AI tools for reporters.
SCSU SPJ sent eight students to the conference. Student journalists at Crescent magazine won two awards during the Mark of Excellence Awards ceremony on April 22.
Rising Tides
The conference theme was "Rising Tides" and focused on sustainability and the environment, two priorities at Roger Williams University.
Keynote speakers Andrew Revkin, of the Columbia Climate School, and U.S. Sen. Sheldon Whitehouse spoke about how journalists can approach coverage of climate issues and hold officials accountable.
The panel discussion Reporting on Health and the Environment also focused on how journalists can find stories on their beats, and convince editors and the public to care about issues in those subjects.
During the conference, attendees could tour Roger Williams' Center for Economic and Environmental Development shellfish hatchery to learn more about shellfish development.