This post was originally published on March 17, 2016.
Craft beer is all the rage now, but these folks have been writing about it for years.
Join writers Gregg Glaser, Will Siss and Linda Kavanagh in a conversation about the finer points of writing about beer, wine and spirits. The panel discussion is part of Making CONNections, a regional journalism conference hosted at Southern Connecticut State University April 8 and 9.
"The craft of writing about beer, wine and spirits," will be held from 10:30 – 11:45 a.m. on Saturday, April 9 at the Adanti Student Center.
More details about the conference, and registration information, is available at the conference website.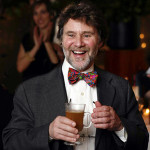 Gregg Glaser is the editor of Yankee Brew News, which prides itself as New England's "beeriodical" covering beer news in Connecticut, Maine, Massachusetts, New Hampshire, New York, Rhode Island and Vermont.. He started as a Connecticut columnist in 1994, and has also worked for Modern Brewery Age and All About Beer magazine. He is currently the publisher and editor for Modern Distillery Age, a weekly e-newsletter/magazine about the U.S. spirits business.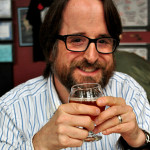 Will Siss (@BeerSnobWrites) has written his "Beer Snob" column since 2005 for the Waterbury Republican-American. A graduate of the Columbia University Graduate School of Journalism, he worked as a reporter for the Manchester (Conn.) Journal-Inquirer as well as the Republican-American. Siss is the author of "Connecticut Beer: A History of Nutmeg State Brewing," which was published by The History Press in April 2015.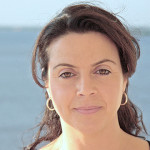 Having worked her way through the exciting hospitality world as a chef, Linda Kavanagh transitioned into being a supporter for the industry – trading her apron in for the almighty press release. Linda is the co-founder of the New England Culinary Group and the owner of MaxEx Public Relations, LLC, a Connecticut powerhouse agency that specializes in promoting the hospitality industry.  An award-winning food, travel, and spirits writer, Linda contributes to such regional and national publications as Woman to Woman, Venü, and Act Two Magazine.
The panel discussion will be moderated by Paul Singley, president of Connecticut SPJ. Singley is a senior reporter at the Republican – American in Waterbury, and an adjunct professor of communications at Naugatuck Valley Community College in Waterbury.
Top photo by Quinn Dombrowski via a Creative Commons license on Flickr.