This post was originally published on March 17, 2016.
Learn from successful authors how to make the transition from daily journalism to writing books.
During a panel discussion at Making CONNections, a regional journalism conference at Southern Connecticut State University, panelists will talk about the ins and outs of getting your work published in book form.
Topics will include determining if you need an agent, and how to find one, how to make a pitch, advances, organizing and writing, and post-publication publicity.
The discussion will be held from 9 to 10:15 a.m. at the Adanti Student Center. For more information about the conference and to register, visit the conference website.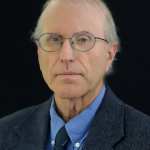 Bill Bleyer (@BillBleyer), a prize-winning former staff writer for Newsday, will moderate the discussion. He worked at Newsday for 33 years before retiring in 2014 to write books and freelance for magazines and Newsday.
He is co-author of Long Island and the Civil War, published in 2015 by The History Press. He is the author of Sagamore Hill: Theodore Roosevelt's Summer White House, to be published this fall by The History Press.  He contributed a chapter to the anthology "Harbor Voices – New York Harbor tugs, ferries, people, places & more published in 2008. And he was a contributor and editor of the Bayville, Long Island, history published by Arcadia in 2009.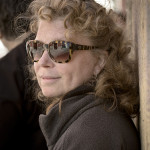 Jessica Speart (@jessicaspeart) is an investigative journalist whose focus is on wildlife law enforcement and endangered species issues.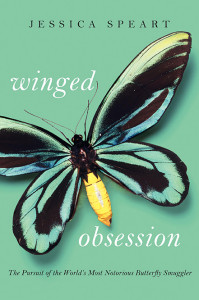 She is the author of the highly acclaimed narrative nonfiction book WINGED OBSESSION about the world's most notorious butterfly smuggler.  The book was an Indie Next pick and has been featured on the CBS News Blog, CBS Weekend Roundup, National Geographic Weekend, the Huffington Post, the NY Post, the Miami Herald and numerous NPR stations. Jessica also penned the ten-book Rachel Porter Mystery Series featuring U.S. Fish and Wildlife Agent Rachel Porter.  The series was created after years of investigating wildlife and drug-trafficking crimes for such publications as The New York Times Magazine, National Wildlife, Audubon, Mother Jones, Travel & Leisure and Omni Magazine.
Jessica has spoken at the American Museum of Natural History, John Jay College of Criminal Justice, chapters of the Audubon Society, League of Women Voters, the American Association of University Women and numerous libraries.  She also appeared in the Discovery Channel special Extreme Wildlife Smuggling. WINGED OBSESSION has recently been optioned for a feature film.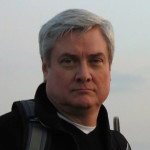 Douglas Love is an author, editor and publicist from Long Island. He worked for many years as a weekly newspaper reporter, primarily at the award-winning  Southampton Press before moving on to AAA New York where he served as both a spokesperson for the organization and as the managing editor of its member publication, Car & Travel. Later, he joined Consumer Reports where he oversees a team of publicists responsible for promoting the respected magazine and web site, ConsumerReports.org. In addition, he has edited numerous book manuscripts both fiction and non-fiction. He was the ghostwriter of the newly published autobiography, "Jersey Tough: My Wild Ride from Outlaw Biker to Undercover Cop," by Wayne "Big Chuck" Bradshaw and Douglas Love from ECW Press in Toronto.