This post was originally published on March 18, 2016.
Find out the ins and outs of writing about movies, music and other entertainment topics at a panel discussion during the Making CONNections regional journalism conference at Southern Connecticut State University in New Haven.
Join Aisha Harris, Slate staff writer, Anthony Fantano of The Needle Drop, and Eric Danton, reporter of all things music and pop culture, during their discussion Saturday at 10:30 a.m. in the Adanti Student Center.
To view more details or to register for the conference, visit the conference website.
Panelists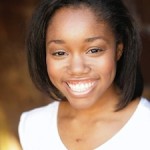 Aisha Harris (@CraftingMyStyle) is a culture writer for Slate. Her writing has also appeared in the Hartford Courant, the New York Times online, The Dissolve, and Pulp Fiction: The Complete Story of Quentin Tarantino's Masterpiece by Jason Bailey. In media, she's appeared on several TV and radio outlets, including NPR, the BBC, MSNBC, NBC, and CNN.
Anthony Fantano (@TheNeedleDrop) is the creator of The Needle Drop, where he's known as "The Internet's busiest music nerd."
Eric Danton (@erDanton), a former Hartford Courant rock critic, writes about music and pop culture. His work has been published in the Wall Street Journal, Rolling Stone, Salon, Pitchfork and Paste. You can see more of his work on his website, Listen, Dammit.
The panel discussion will be moderated by Lucy Gellman, station manager for WNHH-LP New Haven, a radio station operated by the New Haven Independent. She has covered the arts beat for the Independent since 2014.
Top photo: A screenshot from Fantano's YouTube page, where he posts video reviews.