This post was originally published on March 18, 2016.
Join a panel of sports writers and Southern Connecticut State University men's basketball Coach Scott Burrell for a discussion on how the press works with college athletics.
Panelists will delve into issues of how reporters work with coaches and sports information directors to tell fair and accurate stories about college teams and athletes.
The discussion will take place at the Making CONNections regional journalism conference at Southern Connecticut State University in New Haven.
The conference runs from April 8 – 9 at the Adanti Student Center. For more information, or to register, visit the conference website.
The panel, "College athletes, coaches, SIDs and the press," will take place from 1:45 – 3 p.m. on Friday, April 8.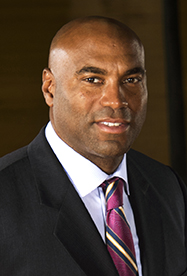 Scott Burrell is a former UCONN basketball star and played in the NBA for 13 years.  He won an NBA championship ring with Michael Jordan and the Chicago Bulls in 1998.  He remains the only athlete in professional sports history to be drafted in the first round of two different sports. He was a first-round draft pick in the 1993 NBA draft, and was also a first-round draft pick for Major League Baseball in 1989.
During his time at UConn, he averaged 13.6 points and 6.3 rebounds per game. He's known for a court-length pass to Tate George during an NCAA tournament game in 1990, which led to a winning basket at the buzzer.
Before coaching at Southern, Burrell spent eight seasons as an assistant coach for the men's basketball at Quinnipiac University.
Burrell is a Hamden, Connecticut native and the men's basketball coach at Southern Connecticut State University.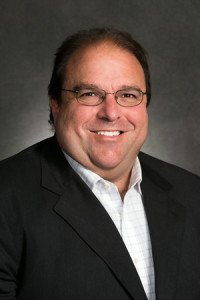 Dom Amore (@AmoreCourant), who graduated from SCSU in 1985, has been writing about sports for Connecticut newspapers for more than 30 years, for the Hartford Courant since 1988. He has covered 10 World Series, eight Super Bowls, and both men's and women's NCAA Final Fours, has received more than 30 writing awards from AP Sports Editors, the Pro Football Writers Association and the Connecticut SPJ, among other organizations, and he has been named the state's Sportswriter of the Year by the National Sportscasters and Sportswriters Association in 2011, 12, 13 and 15. He has been an adjunct professor or journalism at his alma mater since 2007.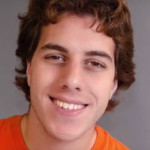 Dan Zumpano (@DJZ1590) is the sports director for WSIN radio, the campus radio station at Southern Connecticut State University.Zumpano is a journalism major that aspires to be a play-by-play broadcaster. He is the radio voice of Southern football and men's basketball and hosts his own sports talk radio show where players and coaches from Southern are frequent guests. Zumpano also does play-by-play of high school basketball for WCNX radio in Middletown.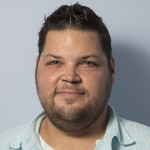 The discussion will be moderated by Josh Falcone, a journalism major at Southern Connecticut State University. Falcone is editor-in-chief for Southern News, the student newspaper at Southern Connecticut State University. He has been involved with the paper for the last three and a half years, where his lifelong passion for journalism has been put to good use.