This post was originally published on March 17, 2016.
Should you accept freebies when writing about a restaurant? How do you compete with bloggers? What should you do when a restaurant starts using your photos for promotional materials?
How do you get started writing about food and drink professionally?
These questions and more will be discussed during a panel session at the Making CONNections regional journalism conference at Southern Connecticut State University April 8 and 9.
The session, "Food and drink reporting in the digital age," will be held at 1:45 p.m. on Friday, April 8 at the Adanti Student Center at Southern.
To find out more about the conference and to register, visit the conference website.
Join a group of experienced writers to find out more about reporting in this niche.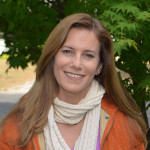 The moderator for the panel will be Lynn Prowitt (@LynnProwitt), of Fairfield, Connecticut. She is a writer and editor who focuses on nutrition, health and wellness. Owner of Breathe Media, Prowitt has previously worked for dLife, Reader's Digest, Health, Self, Newsweek, Golf Digest, Life, More, Ladies' Home Journal and the Washington Post. From 2007 to 2012, Lynn was a senior editor at dLife, a health media company specializing in diabetes. She helped lead dLife's editorial team and oversaw all food and nutrition content for the company's online, broadcast, and print products. Before dLife, Lynn was an editorial consultant for South Beach Diet and Atkins Nutritionals, and was on the editing teams for Dr. Atkins' New Diet Revolution, Atkins' Diabetes Revolution and other Atkins books.
Panelists: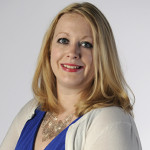 Leeanne Griffin (@LGriffinCT) is a multimedia food and dining reporter for the Hartford Courant, covering openings and closings, events, trends and general news from the Connecticut dining scene. She's been with The Courant in several capacities since 2006, starting as an online producer for courant.com. She earned a master's degree in journalism from Quinnipiac University, where she first discovered the magic that is New Haven apizza.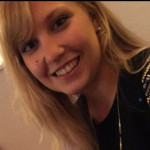 Savannah Mul (@SSAVANIMAL) is the editorial administrator for The Beverage Journal, a trade magazine for the beverage industries in Connecticut and Rhode Island. She previously reported for the Hartford Courant.

Elizabeth Keyser writes a weekly restaurant review for the Hartford Courant and CTNow.com.  She's written many food trend pieces for Connecticut Magazine and has been published in GQ, the New York Times, the New York Post and many newspapers, websites (Jamie Oliver, dLife) and blogs (CTBites, belowthefold.com).
Elizabeth has won many awards from the New England Newspaper Association, Society of Professional Journalists, CT Chapter, The Connecticut Press Club and the State of Connecticut.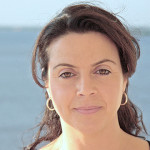 Having worked her way through the exciting hospitality world as a chef, Linda Kavanagh transitioned into being a supporter for the industry – trading her apron in for the almighty press release. Linda is the co-founder of the New England Culinary Group and the owner of MaxEx Public Relations, LLC, a Connecticut powerhouse agency that specializes in promoting the hospitality industry.  An award-winning food, travel, and spirits writer, Linda contributes to such regional and national publications as Woman to Woman, Venü, and Act Two Magazine.
Photo credit: Kurman Communications via a Creative Commons license on Flickr.