This post was originally published on March 14, 2016.
There were beaches, sun and mojitos, but it wasn't the typical spring break for the 19 journalism students and two professors from Central Connecticut State University just back from a week in Cuba .
The goal: report stories about everyday life in Cuba for the web, social media, and a print magazine.
Three students and a professor will discuss their experience during "Assignment: Cuba" at Making CONNections, a journalism conference at Southern Connecticut State University in New Haven.
The panel discussion will take place from 3:15 – 4:30 p.m. at the Adanti Student Center. For more details about the conference, and to register to attend, visit the conference website.
CCSU Journalism students will talk about how they worked around challenges such as being thrown out of Havana to make room for the entourage and press corps accompanying President Obama on his historic visit that week. The panelists will also talk about practicing journalism in a country where it and free speech are still illegal.
Panel details
Moderator: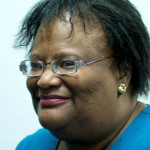 Vivian B. Martin chairs the Department of Journalism at CCSU and has led students trips to China, France, London and Cuba. Prior to joining academia, she worked as a reporter for the Hartford Courant, Connecticut Law Tribune, and has published in magazines such as the former Northeast and Hartford magazines, Woman's Day, Woman's World, Back Enterprise  and Scientific America.  She was an op-ed columnist for the Courant for several years. The author and co-editor of two books and author of numerous scholarly articles, her research is on the interplay of news and everyday life.
Students: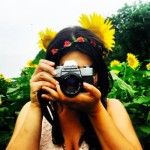 Analisa Novak , a sophomore, is an MMJ looking to hear and tell stories. She is vice president of the CCSU chapter of SPJ, a U.S. Army Veteran and former Californian.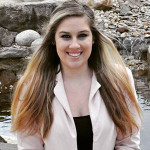 Jacqueline Stoughton (Class of 2016) is a journalism major at Central Connecticut State University with a minor in Political Science and is currently the Editor-in-Chief of Central's student-run newspaper, The Recorder. When Jacqueline is not writing and covering the latest breaking news story, she enjoys reading, blogging and travel, having visited France, London and Cuba with the journalism program. Following graduation, Jacqueline hopes to report on hard news and politics for a news organization.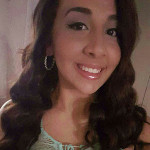 Kimberly Pena, sophomore journalism major, is an intern at El Show de Analeh as the host of the Youth Segment, which airs on Univision, and vice president of the newly founded CCSU Broadcast Club.