This post was originally published on March 16, 2016.
With new FAA regulations proposed, journalists may soon have more legal opportunities than ever before to use drones for journalism.
Find out the latest on how to legally fly drones for journalism at Making CONNections, a regional journalism conference at Southern Connecticut State University in New Haven.
In "A view from above: The latest on drone journalism," a panel of drone experts will update conference attendees on the latest FAA regulations.
Panelists include John Woike, a Hartford Courant staff photographer, Peter Sachs, an attorney and author of Drone Law Journal, and Petr Hejl, whose latest drone work was part of an ABC News package on the heroin epidemic in New Hampshire.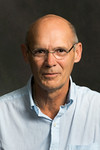 The panel discussion will be moderated by Vern Williams, assistant professor of journalism at Southern Connecticut State University.
"Drones have been able to help journalists uncover major stories, and give context to issues through a unique viewpoint," said Williams. "All journalists need an awareness of this emerging tool."
The discussion will take place in the Adanti Student Center at Southern Connecticut State University at 9 a.m. on April 9.
More information about the conference and other speakers can be found on the SCSU Journalism Department conference website.
Panel Details
Panelists will show examples of drone journalism and talk about the legal and ethical considerations when using aerial photography.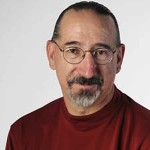 John Woike, a Connecticut native, has been building and using drones since 2010 when he hard mounted a Contour Action camera to a quadcopter to see what kind of video he could capture. He has built and flown numerous multirotors he designed himself or purchased in kit form. He is current working on a hexacopter and X8 to carry a DSLR, learning to fly a "real" plane to earn a Sports pilot license in order to apply for a Section 333 exemption and fly commercially.
Woike has testified before the  State Assembly about the new CT drone laws as a private citizen and photojournalist. John hopes that the proposed micro UAS bill introduced by Congressman Earl Blumenauer of Oregon, which would legalize commercial operations of drones weighing 4.4 pounds or less with a few sensible operating requirements, will make the use of small UAS for news gathering a reality.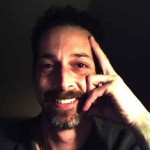 Peter Sachs (@TheDroneGuy) has been a Connecticut attorney for 22 years, and a manned commercial helicopter pilot for 33 years. He now flies drones. He is the author of Drone Law Journal, considered the definitive guide to current drone law. Sachs is also a captain with the Branford CT Fire Department, and in 2014, piloted the first firefighting drone flight in history.
Since 2013, Sachs has been one of the nation's leading drone advocates, encouraging the safe and responsible use of drones and discouraging state, local and federal efforts from passing unnecessary and invalid laws that would prevent drones from being what they are destined to be — devices with countless uses that make our lives safer, less expensive and more efficient.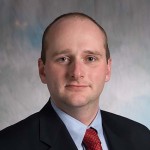 Petr Hejl, owner and operating of NotADrone.com, has been at the forefront of drones being part of DronePilot magazine, numerous pod casts on the use of drones, part of the new DroneVibes website. He won the Nature/Documentary category at Europe's first Drone Expo and Film Festival: 2015 Festival Du Film Proffessionnel De Drone in Nantes, France (on his website). Recently did work for ABC news on the heroin epidemic in New Hampshire, works with CNN and other news affiliates around the country and in Europe.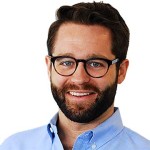 Jon Ollwerther, CMO for Aerobo, a NYC Drone startup which designs, builds, and operates drones for clients in news, TV, sports, advertising, cinema and inspection. Last month at the South by Southwest Festival in Austin, Texas at the Google Fiber Pavilion with senior FAA administrators in attendance Aerobo introduced its latest drone design. In a news release Aerobo Lead Aerospace Engineer Suresh Kumar said, "The Mini is designed to exceed the safety standards set forth in the Micro UAS category of the proposed new FAA regulations." The Mini might be the next step in the evolution of aerial news coverage using UAS. CEO Brian Streem said in the same release, "We're thrilled to be launching a broadcast quality drone that will bring never before seen images of live breaking news and sports to homes around the world."
For more information, please contact Vern Williams at (2030 392-7339.
Top photo: A drone hovers outside of Morrill Hall at Southern Connecticut State University. | Photo credit: Vern Williams