Journalists need to care about the truth.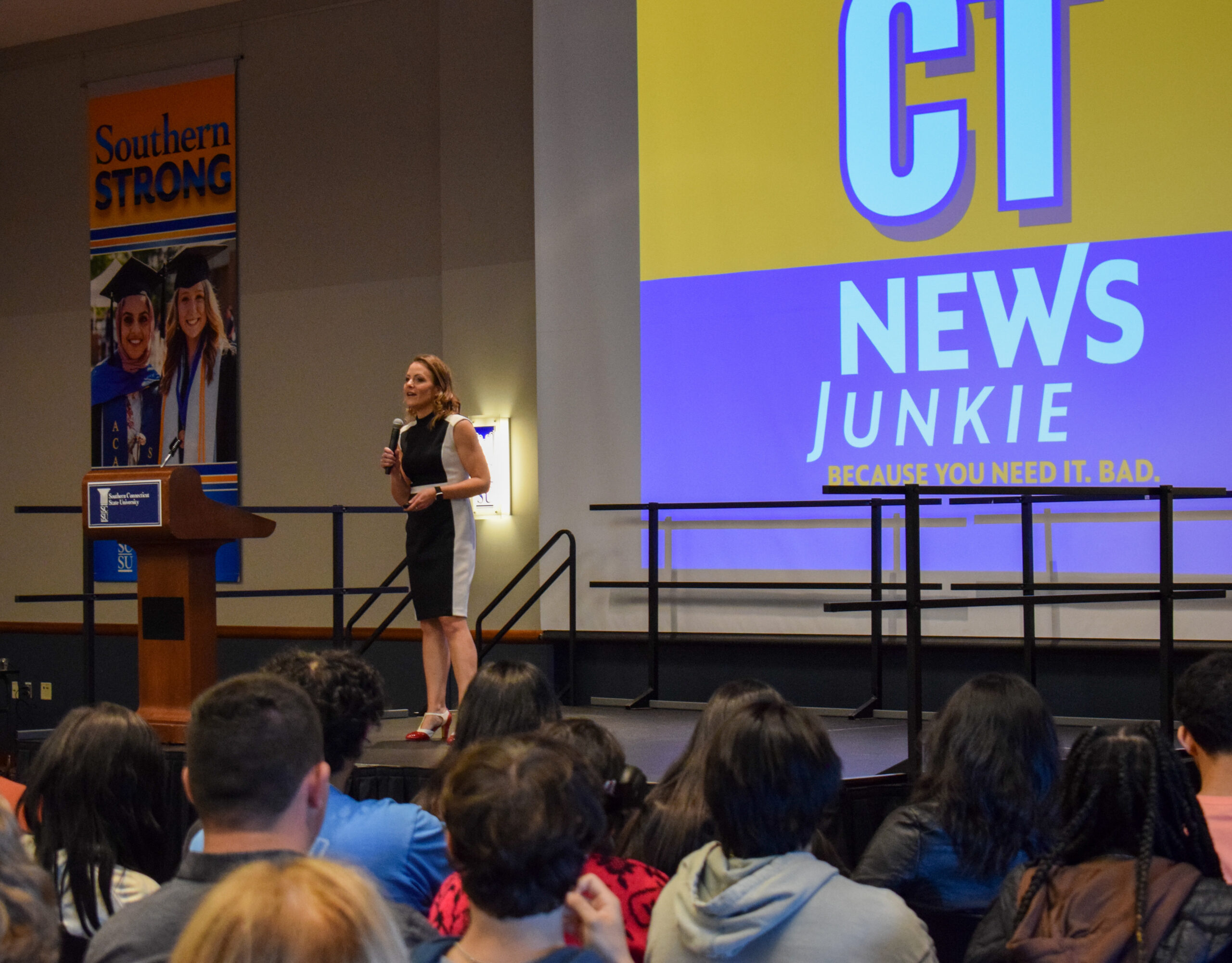 That was one of the messages from Christine Stuart, the editor for CTNewsJunkie, the keynote speaker at the 38th annual High School Journalism Day hosted by the Southern Connecticut State University Journalism Department.
"Somebody has to care about the truth," Stuart said to about 300 high school students from across Connecticut, who gathered at the Adanti Student Center on Friday Oct. 13. "And, hopefully, that somebody will be you one day."
Stuart also spoke of her work as an entrepreneur. She purchased the CTNewsJunkie.com news site in 2006 for $1, at a time when few local news outlets were publishing online. She carved a niche covering state politics, and said breaking news online before the dailies published their stories helped her have an impact.
"I saw the power that had, the power to report what was happening in real time, and impact state policy," Stuart said.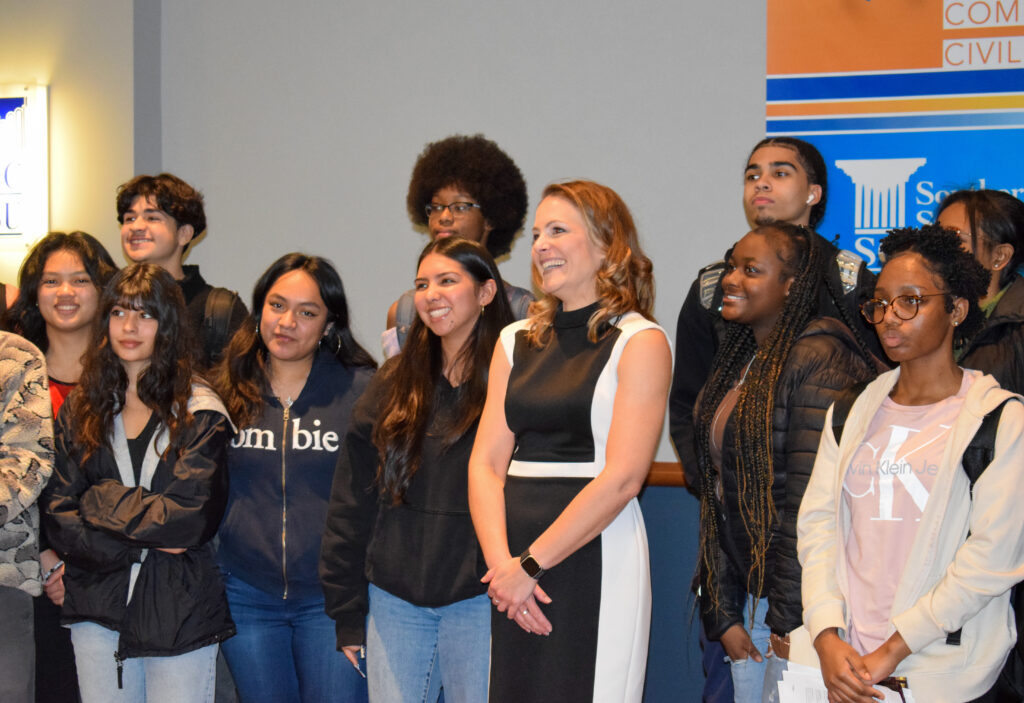 Prior to Stuart's keynote address, high school students attended two rounds of break-out sessions on various journalism topics, including sports reporting, editing, building a story, quoting, ethics, copyright law, fake news, Freedom of Information laws, data journalism, covering hate, artificial intelligence and graphic design.
Students also had the chance to sign a banner in support of Wall Street Journal reporter Evan Gershkovich, who has been imprisoned in Russia for more than six months under espionage charges for his work as a journalist. The Wall Street Journal has launched a campaign #IStandWithEvan to show support and push for his release. You can read updates from the Wall Street Journal here.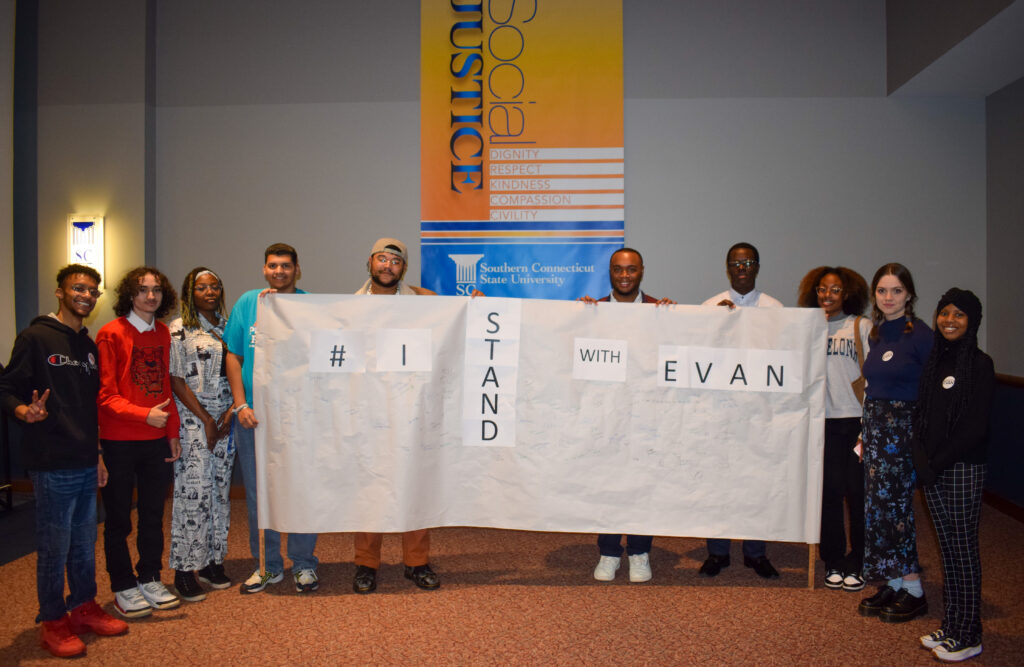 High School Journalism Day is held each year as part of the SCSU Journalism Department's mission to "contribute to the growth and preparation of future journalists from the state of Connecticut."