Learn more about the legal protections for student journalists in a conversation with the Student Press Law Center executive director.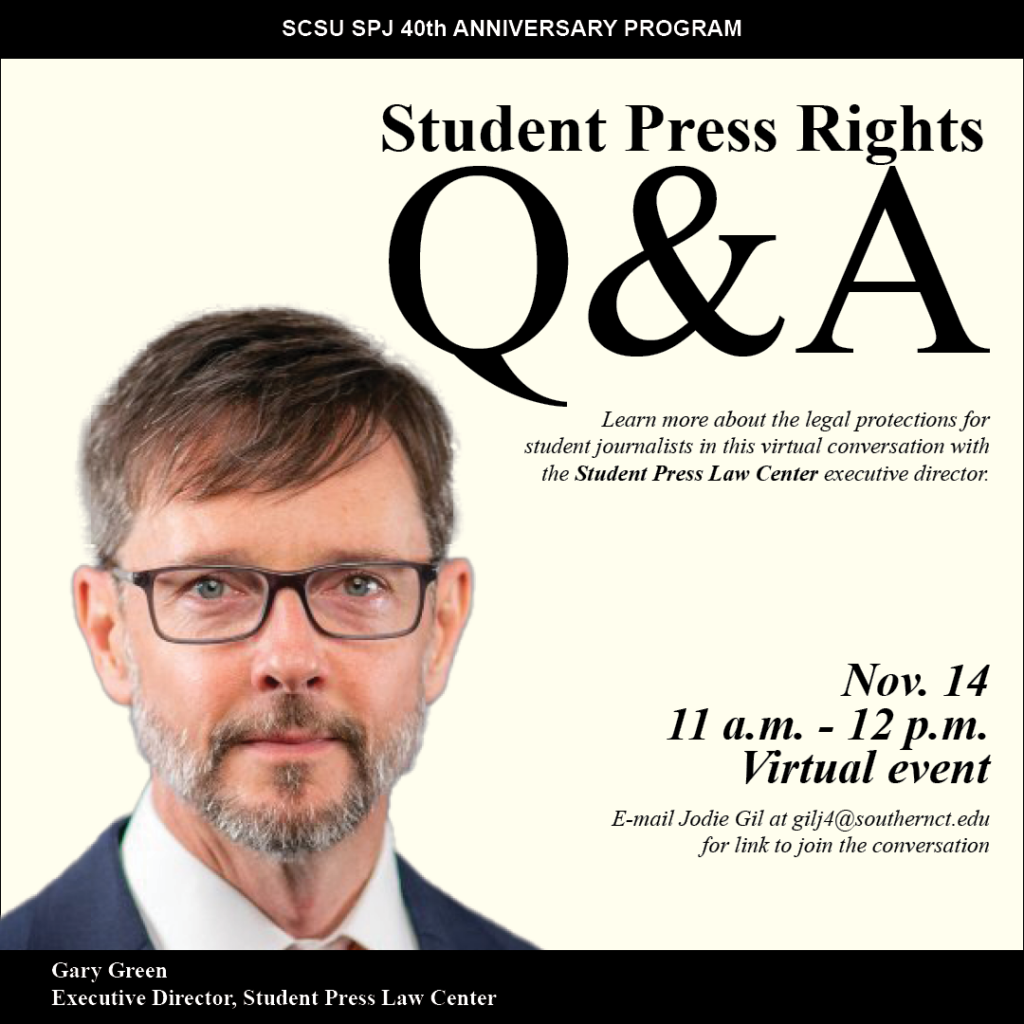 Gary Green will answer questions students may have about their rights as journalists to broadcast and publish news.
The event is hosted by the SCSU SPJ chapter, and the SCSU Journalism Department. It is part of the 40th anniversary programing for SCSU SPJ in 2023.
The virtual conversation will take place on Tuesday, Nov. 14 at 11 a.m.
To get a link to join the conversation, please contact Jodie Gil at gilj4@southernct.edu.