Southern journalism students learned from the professionals in Summer 2017, through internships at newspapers, magazines, public relations and broadcast outlets.
Ryan Conchado, shown in photo above, is working for the Meriden Record Journal, where he reports on the sports desk.
"My responsibilities are to find stories and also work on stories my editor assigns me," Conchado said. "I go to the event and observe what's happening. I report on the event and conduct interviews with people who are participants or organizers. I also at times take pictures or video to go along with my story if my photographer isn't there."
His stories include coverage of the American Legion playoffs and the Hartford Yard Goats.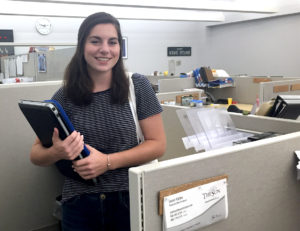 Meagan McAdams is reporting for the Westerly Sun in Rhode Island.
"The experience has been like nothing I could have done at school," McAdams said. "It has been a great opportunity to actually take everything I've learned in my classes and apply it to a real job instead of just discussing 'what-if' scenarios. I've learned how to handle difficult situations in interviews, what to do when you accidentally lose pictures off your camera, and definitely how to write better stories."
Her articles include stories on water quality in Charlestown, new business profiles and a budget vote in Charlestown.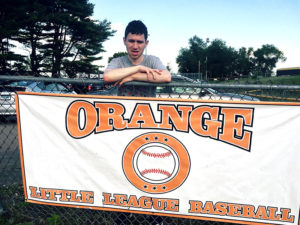 Matt Gad is working for the the Orange Senior American Legion, part of Connecticut American Legion Baseball's Zone II division, Orange.
The senior level team draws from young adults who attend, or recently graduated from, Amity Regional High School, in addition to other teenagers who reside in Orange but went to schools elsewhere.
"I have been live-tweeting on an account I created this summer to revive their social media footprint," Gad said. "I have also taken some photos and videos and interviewed several players and coaches. Upon the season's conclusion, I will be compiling a full season recap, complete with breakdowns of each game, player and coach quotes and their reactions as to how the season went as a whole."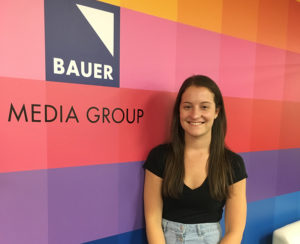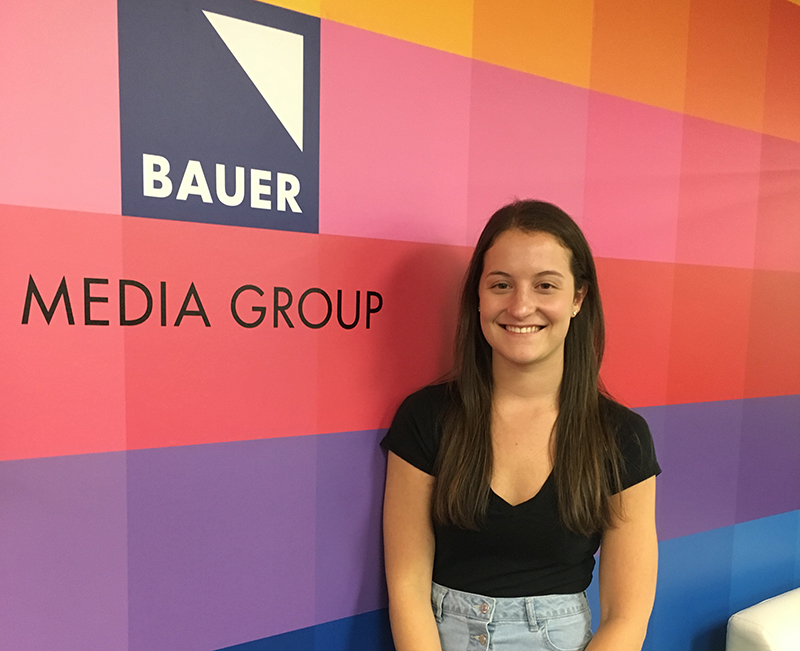 Chloe Gorman is interning for Bauer Publishing, in New Jersey. She is an editorial intern in the teen department, which produces a group of celebrity and entertainment magazines for young teens. Titles include J-14, TWIST, M, Girls World and ASTROGirl & QuizFest.
"I pitch ideas to the editorial assistants and editorial director, put together interview questions and transcribe interviews with the celebrities that they cover in the multiple magazines they publish," Gorman said. "When I am not doing those tasks, I also write different feature articles such as quizzes, horoscopes and other stories using InDesign."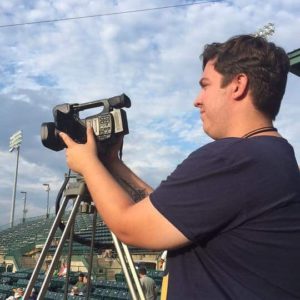 Christopher Rzasa and Mike Apotria interned at Vantage Sports Network, in Connecticut. They covered sports across the state, including shooting their own footage and editing packages to be aired on the show CT Sports Now.
"This was one of the most rewarding experiences I have had while being a Journalism major because I was doing work in the field I want to go into, rather than a simulated situation in class," Rzasa said. "I have had the opportunity to film all different sports, from lacrosse to basketball to baseball."
Rzasa and Apotria were able to cover different levels, from Little League right on up to the Bridgeport Bluefish and New Britain Bees. They also attended the Travelers Golf Championship as part of their tasks at Vantage Sports Network.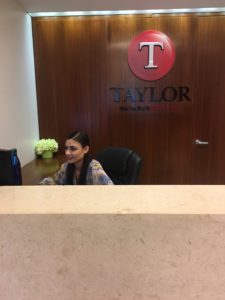 Ali Sorbara worked at public relations firm Taylor Strategy in New York City, which describes itself as a "public relations partner and brand counselor." The company lists Allstate, Comcast, Mercedes-Benz, Capital One and IBM among its client partners.
"Taylor has encouraged me to step outside my comfort zones and exercise a wide variety of communications and marketing skills," Sorbara said.
"From client call meetings to brainstorm sessions, I've developed a broadened awareness of brand planning, client relation skills, and application of the creative process. The environment is friendly, educated-rich, and encourages me to exercise my planning, writing, researching, and presentation skills regularly."
Jeniece Roman spent her summer working at the Southern Connecticut State University Office of Integrated Communications and Marketing.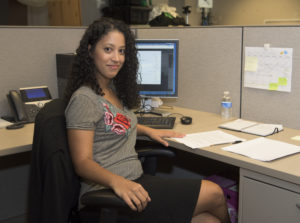 There she helped write articles and post to the university's social media accounts.
"I have really loved working as a social media intern for the Office of Integrated Communications and Marketing," Roman said. "I have learned so much about all aspects of communications, public affairs and journalism by writing student profiles and creating social media posts."
Roman said she has learned how to find stories, develop sources, and engage readers.
"It's been so beneficial to be surrounded by experienced professionals willing to teach me," Roman said.