The SPJ Region 1 Conference was held at Roger Williams University on April 21 and 22, 2023.
The full list of panel discussions and speakers can be found below. For more details about the conference, click here.
Friday, April 21
1 p.m.
How to Get a Job in Journalism: Hear from recent college graduates about the job hunt process, and get tips for your own search.
Bill Bleyer, Press Club of Long Island and SPJ Region 1 (virtual)
Kathleen Kiely, WCVB Channel 5 Boston
Jeneice Roman, WSHU Public Radio, CTSPJ board member
Megan Willgoos, WPRI 12
Moderator: Chris Vaccaro, SPJ Region 1 coordinator
How to Build an Antiracist Newsroom: This panel explores the role of the press in Latino communities.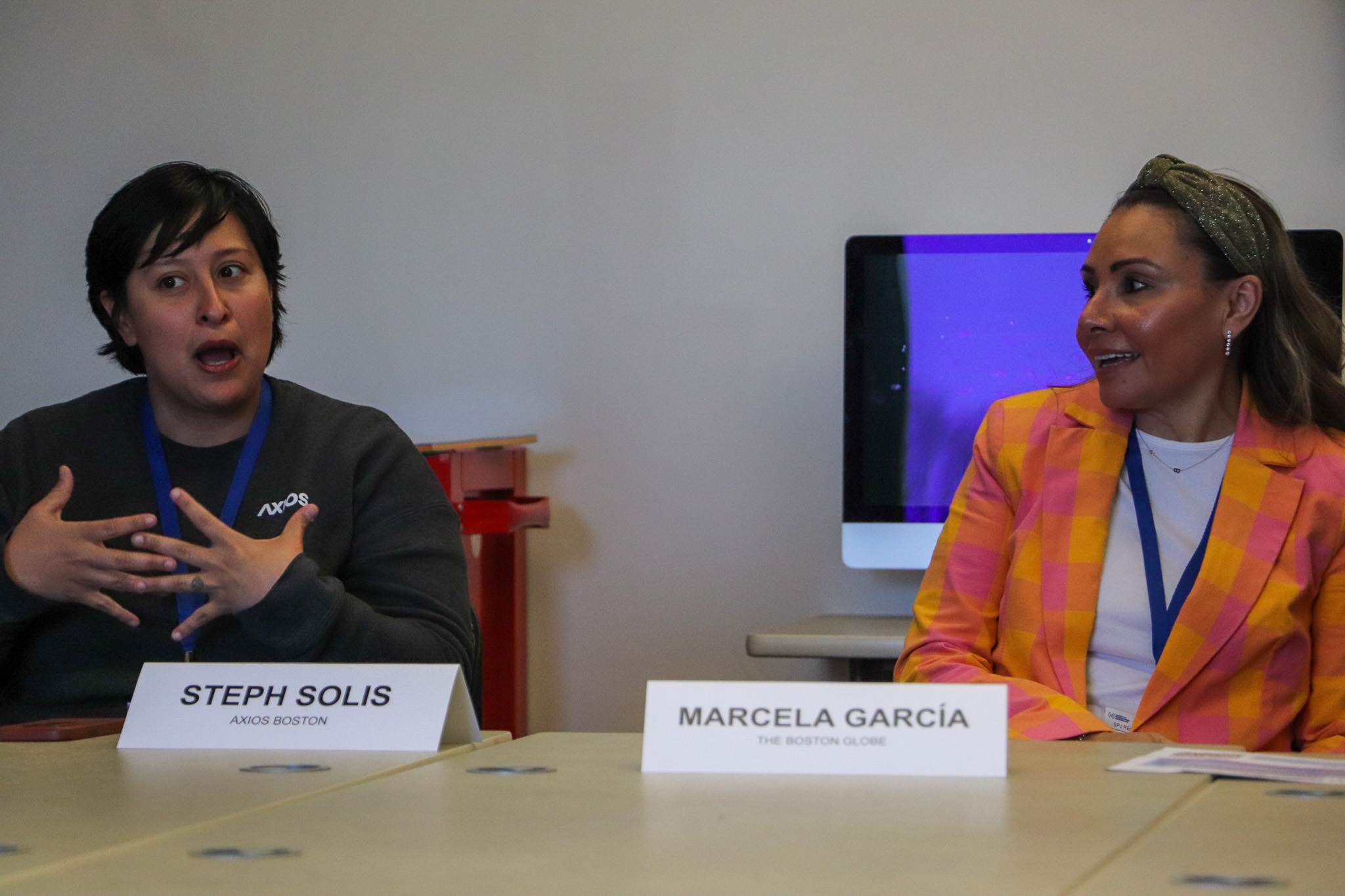 Marcela García, Boston Globe
Steph Solis, Axios Boston
Jessica Vega, KIDS COUNT Rhode Island
Moderator: Kevin G. Andrade, Rhode Island Current
2:30 p.m.
Campus Media Roundtable: Student media leaders are invited to a Q&A with the Student Press Law Center regarding student rights to report, publish and broadcast.
Mike Hiestand, Student Press Law Center (virtual)
Moderator: Roy Gutterman, Tully Center for Free Speech at the Newhouse School at Syracuse University
How to Shoot Video: Learn tips and tricks for better videos.
Paola Prado, Roger Williams University Journalism Department chair
Kayla Ebner, K. Ebner Creative Inc.
Resume and Reel Review: Get expert advice from journalists on how to present your resume and reel.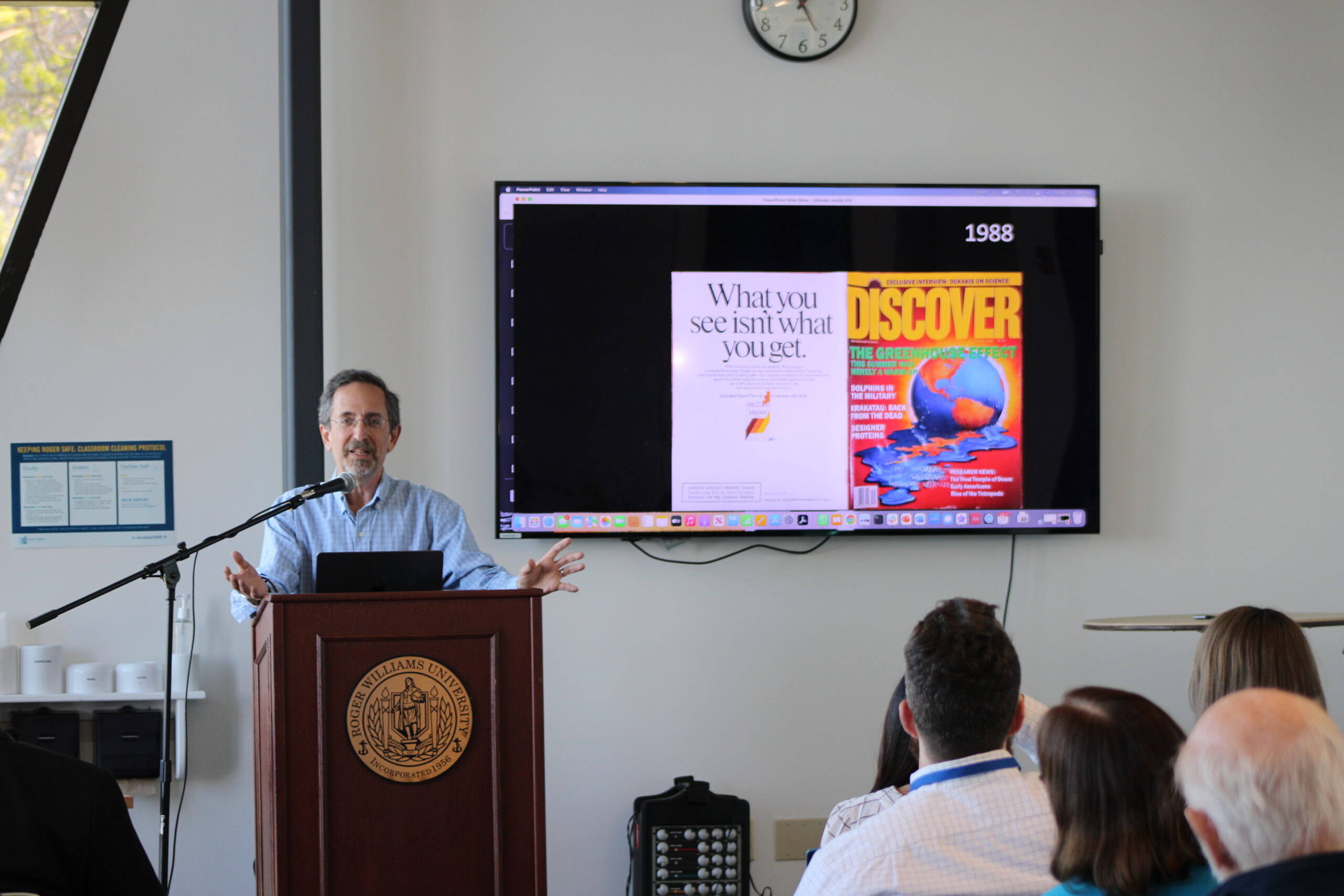 Kate Farrish, CCSU
Steven Kalb, UConn
4-6 p.m.
Opening Night Reception Keynote Speech
Andrew Revkin, Columbia Climate School
Saturday, April 22
8 a.m.
SPJ Region 1 Leaders Meeting
9 a.m.
First Amendment Roundtable: Hear from leading First Amendment experts in the region on current issues and trends.
Ed Fitzpatrick, Boston Globe Rhode Island Bureau
Roy Gutterman, Tully Center for Free Speech at Syracuse University
Steph Machado, WPRI
Justin Silverman, New England First Amendment Coalition
Moderator: Tim White, WPRI
Fun with Drones: Learn what you need to know to become a licensed drone pilot, and see a drone demonstration.
Jonathan Elmer, SCSU Drone Academy
Reporting on Immigration: Immigration is a growing beat. Learn how to find stories and report with respect.
Omar Bah, Refugee Dream Center
Elli-Michelle Continue, freelance reporter
Deborah Gonzalez, Immigration Law Clinic
Autumn Quezada Grant, Roger Williams University
Moderator: Bernardo Motta, Roger Williams University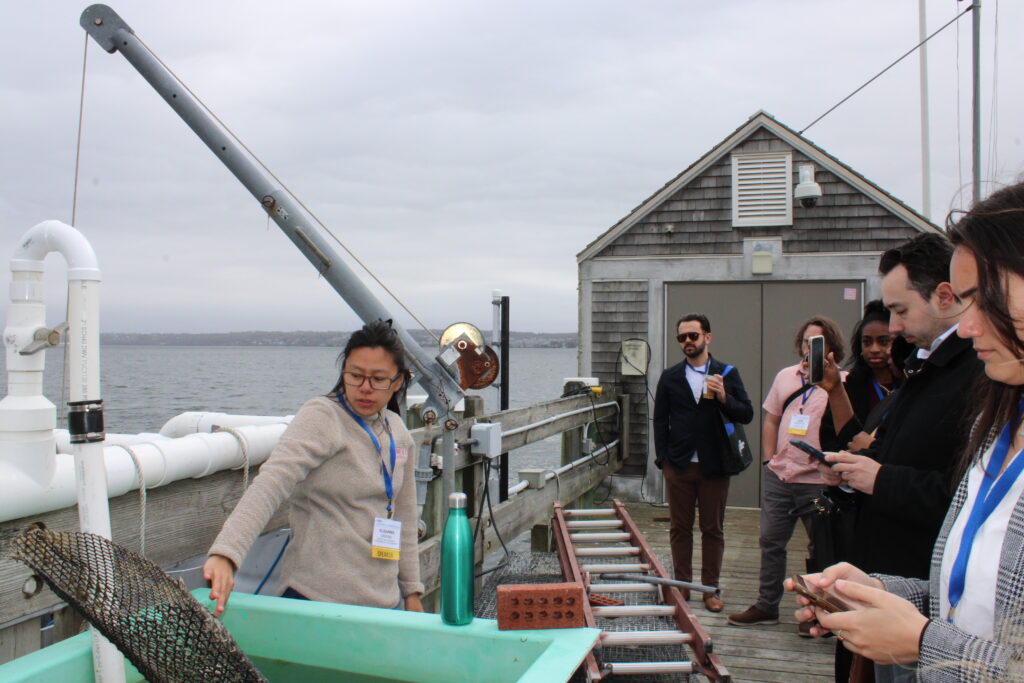 10 a.m. – noon
Hatchery Tours: Learn about what it takes to grow shellfish at Roger Williams University's Center for Economic and Environmental Development shellfish hatchery.
Tours were 30-45 minutes long.
10:30 a.m.
Trauma in Journalism: Learn how to approach sources who have been impacted by traumatic events, and how to take care of yourself as a reporter covering those issues.
Jenifer McKim, GBH
Bruce Shapiro, Dart Center for Journalism and Trauma (virtual)
Gal Tziperman Lotan, GBH
Moderator: Mike Savino, CTSPJ board member
Artificial Intelligence and the News: AI is here to stay. Find out the latest on how newsrooms and the public are using this technology.
Sonya Cates, Roger Williams University Computer Science department
Ammina Kothari, University of Rhode Island Journalism Department
Ernest Kung, Associated Press (virtual)
Peter Sterne, City & State NY
Moderator: Chris Blake, SCSU
Reporting on Health and the Environment: This complex beat is more important than ever. Learn about resources and perspectives to help you report on issues around health and the environment.
Colleen Cronin, ecoRI News
Kevin Miller, Maine Public Radio
Kendall Moore, University of Rhode Island
Christine Woodside, freelance reporter
Moderator: Kate Farrish, CCSU
12 p.m.
So You Want to Write a Book? Hear from other journalists who have published books on their beats. Learn the ins and outs of writing, editing and finding a publisher.
Bill Bleyer, Press Club of Long Island (virtual)
Janine Weisman, Rhode Island Current
Tim White, WPRI
Christine Woodside, freelance reporter
Moderator: Jane Primerano, New Jersey Professional Chapter of SPJ
Audience Engagement for Journalists: More than just the latest buzzwords, find out how to engage with your audience in new ways.
Lindsay Boyle, Hearst Connecticut Media
Eryn Dion, Providence Journal
Karen Florin, The Day
Maddie Mortell, Boston Globe Media
Moderator: Jodie Mozdzer Gil, SCSU
Responding to Misinformation: Do journalists have an ethical obligation to address the onslaught of misinformation and disinformation? Find out what is being done by newsrooms in the region.
Amanda J. Crawford, UConn
John Ferraro, Lee Enterprises
Carlos Virgen, The Day
Moderator: Marie Shanahan, UConn
Changing Landscape in Local News: Find out how news is evolving to be part of the future.
Joe Admits, Center for Cooperative Media
Jo Detz, ecoRI News
Belén Dumont, New England Latino News Network
Simon Galperin, Community Info Coop
Richard Watts, Center for Community News, University of Vermont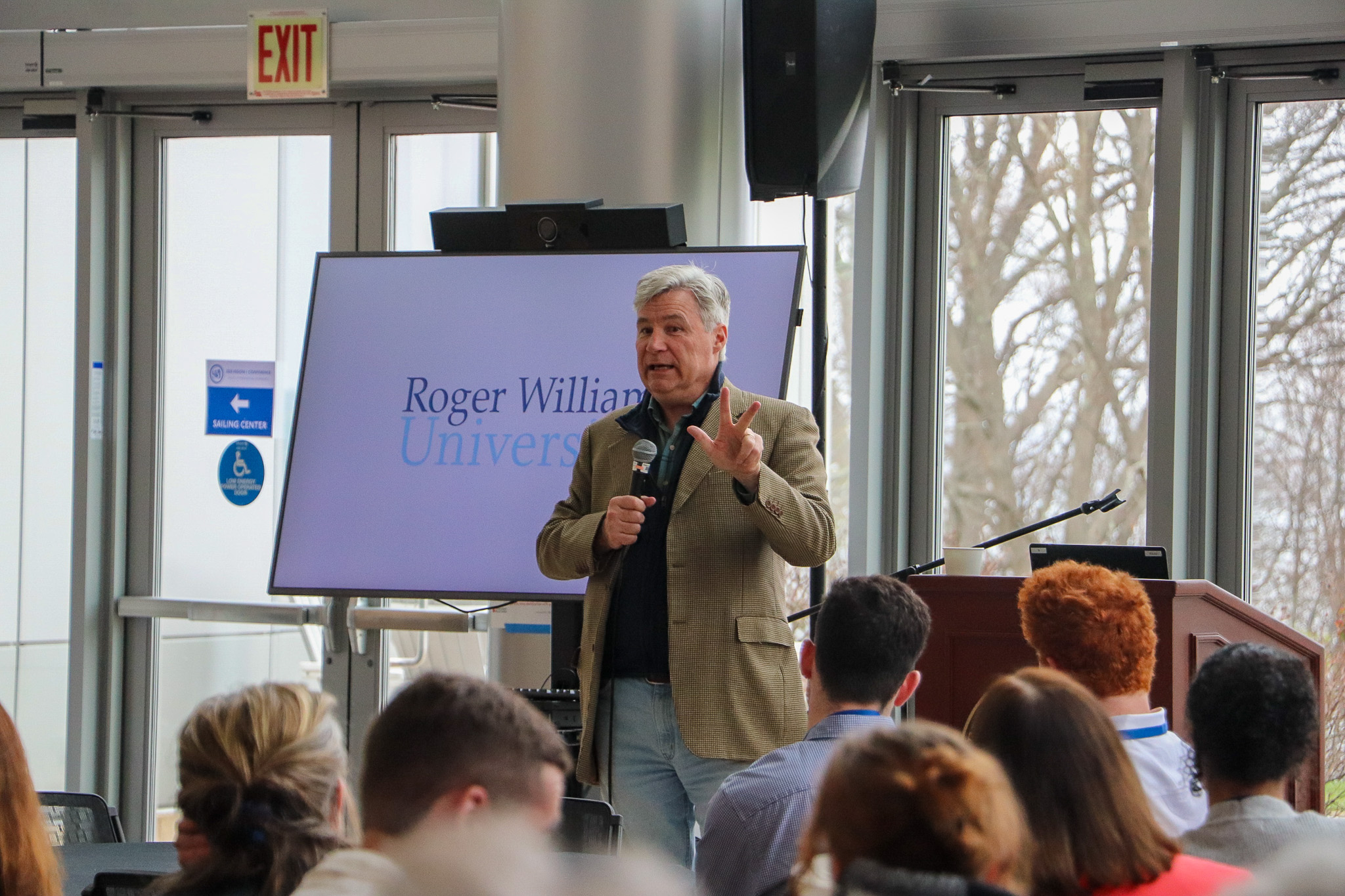 1:15 p.m.
Mark of Excellence Awards Luncheon and Keynote Speech
U.S. Sen. Sheldon Whitehouse
3:15 p.m.
Podcasting Potpourri: Podcasting continues to be a great way to reach your audience and dive deep into topics. Hear from journalists who have embraced the platform for their work.
Ana González, WNYC
Ed Fitzpatrick, Boston Globe Rhode Island Bureau
Carlos Virgen, The Day
Moderator: Janine Weisman, Rhode Island Current
What's the Buzz About the Beer Beat? Writing about beer and alcohol can be your bread and butter. Find out more from those in the beverage and food beat.
Jaqueline Cain, The Food Lens
Beth Demmon, freelance writer (virtual)
Courtney Iseman, freelance writer (virtual)
Moderator: Robert Cole, Roger Williams University