This post was originally published on April 4, 2016.
Join ESPN Films producer Marquis Daisy and Hartford Courant sports writer Dom Amore for a roundtable and Q&A at the closing reception of the Making CONNections regional journalism conference at Southern Connecticut State University.
New Haven pizza will be served. A conference name badge is required for entry to the event.
The discussion will be held at 4:30 p.m. on April 9 in the Adanti Student Center Ballroom. The conference runs from April 8 and 9 at Southern. You can see a full schedule of events and register for the conference at the conference website.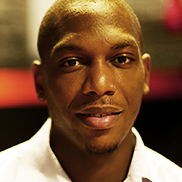 Daisy is a producer for ESPN Films and has worked on various projects within the group. In 2014, Marquis directed "Rand University," an ESPN Films 30 for 30, "Black Hoosiers," a short film under the Spike Lee Lil' joints series and an SEC Storied film, "Tigers United."
Prior to that, Marquis directed an independent piece, titled "Smile: The Documentary," which explores gun violence in the inner city of a crime infested Chicago, documenting one family's unbelievable experience with tragedy. In addition, as a freelance producer, Marquis produced the ESPN 30 for 30 film, "Bernie and Ernie," as well as the Grantland short film "Kid Chocolate."
In June of 2005, following an undergraduate student career at Williams College (Williamstown, Massachusetts), Marquis joined HBO Sports working in production for "Inside the NFL" as well as a plethora of other programs including: "Costas Now," HBO's boxing series, "24/7," "Real Sports with Bryant Gumbel" and "Joe Buck Live."
He also served as a graphics producer for HBO Sports' live boxing telecasts and helped produce two major documentaries, "Magic & Bird: A Courtship of Rivals" and "Namath: Beaver Falls to Broadway." He has directed and produced for the NFL Network, ESPN, BET, UFC and Interscope Records.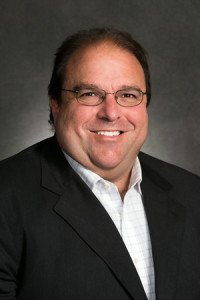 Dom Amore (@AmoreCourant), who graduated from SCSU in 1985, has been writing about sports for Connecticut newspapers for more than 30 years, for the Hartford Courant since 1988. He has covered 10 World Series, eight Super Bowls, and both men's and women's NCAA Final Fours, has received more than 30 writing awards from AP Sports Editors, the Pro Football Writers Association and the Connecticut SPJ, among other organizations, and he has been named the state's Sportswriter of the Year by the National Sportscasters and Sportswriters Association in 2011, 12, 13 and 15. He has been an adjunct professor or journalism at his alma mater since 2007.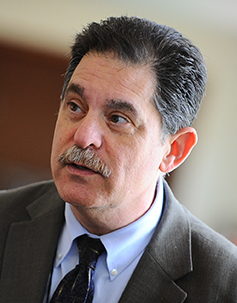 The discussion will be moderated by Michael Rizzo, the director of the journalism program and an assistant professor at St. John's University in Queens, N.Y.. Rizzo is also the former General Manager/Executive Director for News and Sports at ABC News Radio, Executive Producer at ABC Sports Radio, a news writer, producer and sports director at ABC-TV News and Managing Editor at Fios1 News and News12.
Under his leadership, ABC Sports Radio earned its first ever Edward R. Murrow award from the RTDNA.  Rizzo was also the Executive Producer of The Fabulous Sports Babe Show and the syndicated Speaking of Sports radio commentary program with Keith Olbermann. Rizzo is the moderator for the St. John's student SPJ chapter and is the New York State Coordinator for the RTDNA.