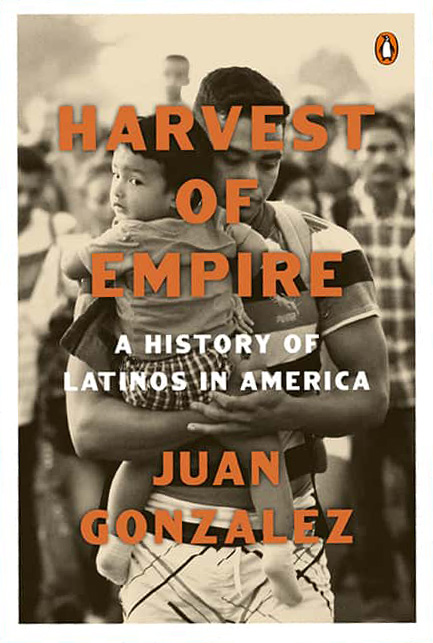 Acclaimed Latino journalist and activist Juan González will explain how an examination of U.S.-Latin American relations can decenter traditional U.S. historical narratives and place into focus the interconnections between U.S. imperialism and Latin American emigration.
Tuesday, April 11, 2023
12:30 pm – 2 pm
Adanti Student Center, Ballroom.
The event is hosted by the Latin American & Caribbean Studies Program, and co-hosted by the Journalism Department and others, listed below.
Click here to register for the event.
About Juan González
Juan González is a progressive thinker and one of the most well-known Latino journalists in our nation, today. He is the author of a trailblazing book, Harvest of Empire: A History of Latinos in America, which seeks to tell the history of the United States' growing Latin@ community and the role that the U.S. empire played in defining waves of emigration from Latin America to the United States.
Learn more: Democracy Now | Harvest of Empire movie
This Social Justice event is proudly presented by the Latin American and Caribbean Studies Program, with co-sponsorship and support from the College of Arts & Sciences; the Office of the Provost; Student Affairs; the Office of Diversity, Equity, and Inclusion; Integrated Communications & Marketing; Multicultural Affairs; the Hilton C. Buley Library; the Journalism Department; the History Department; the SCSU Alumni Association; and the Connecticut Society of Professional Journalists.