Work hard, keep asking questions and listen carefully.
Dennis House, Eyewitness News anchor and Face the State moderator for WFSB, gave these tips and more to high school students and journalism advisers during his keynote address at the 32nd annual High School Journalism Day at Southern Connecticut State University Friday Oct. 30.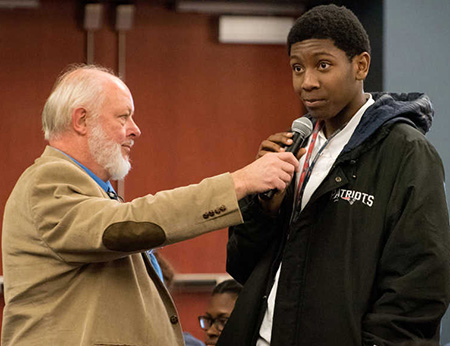 More than 350 people attended the event, held at the Michael J. Adanti Student Center in New Haven.
House, an Emmy award-winning journalist, has worked at WFSB since 1992.
During his remarks, House revisited his first job in journalism — as a reporter for his high school newspaper. He told students about his job writing an endorsement for then President Jimmy Carter's re-election campaign in 1980.
"Jimmy Carter is not the ideal candidate for the presidency, but he is the best being offered to the American electorate this year," House read from his endorsement. "It is true that his administration has been a disastrous disappointment.  However, he is our president, our leader.  He is the only candidate who can claim this qualification."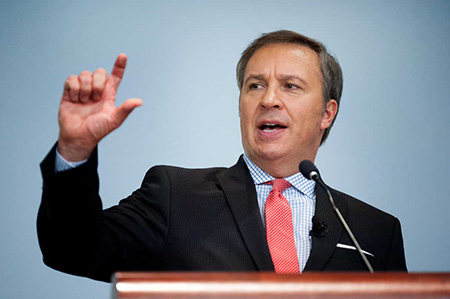 Students and high school advisers attended two of 20 workshops offered by journalism faculty at Southern Connecticut State University. Among the workshops were the following:
Writing for social media
Ethics? Why does that matter?
140-character coverage in the courtroom
Passion in Sports
What's the big idea?
Shooting photo essays for print and multimedia
Sources: Anonymous and otherwise
The craft of quoting: The art of writing it like it's said
Southern's Journalism Department hosts High School Journalism Day each year to contribute to the growth and preparation of future journalists from Connecticut.
To see a photo gallery of images from the 2015 High School Journalism Day, click here.