The SCSU Journalism Department worked with New Haven area nonprofits in 2019 and 2020, using journalistic skills to help the agencies inform the public about their work.
Students enrolled in the Journalism Capstone course in fall 2019 and fall 2020 created in-depth video projects on topics including the foster care system, New Haven neighborhoods, a new community equity committee and literacy efforts.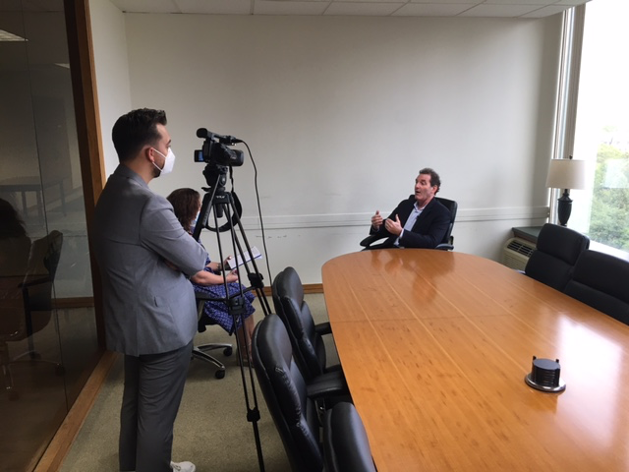 The course puts the students' journalism skills to the test, and introduces them to potential public relations jobs. The class adds to the existing offerings of PR classes offered at Southern, as part of the new Public Relations minor.
2019 Partners
Chapel Haven
Children's Community Programs
The Diaper Bank
Ethnic Heritage Center's Walk New Haven tours
2020 Partners
Greater New Haven Chamber of Commerce
Greater Valley Chamber of Commerce
Literacy Volunteers of Greater New Haven
TEAM Inc.'s Unity in the Community Committee
Valley United Way
The Work
The agencies have been able to share the work on their websites, in newsletters and brochures, and on social media accounts, as shown below.
In addition to video stories, the students created written articles, social media campaigns and timelines for the agencies.
The collaboration has resulted in three follow-up internships for the students, who continued working with select agencies.