The Journalism Department recognized three students at the Honors Convocation on May 7, and celebrated its graduates at the 2023 Commencement on May 19.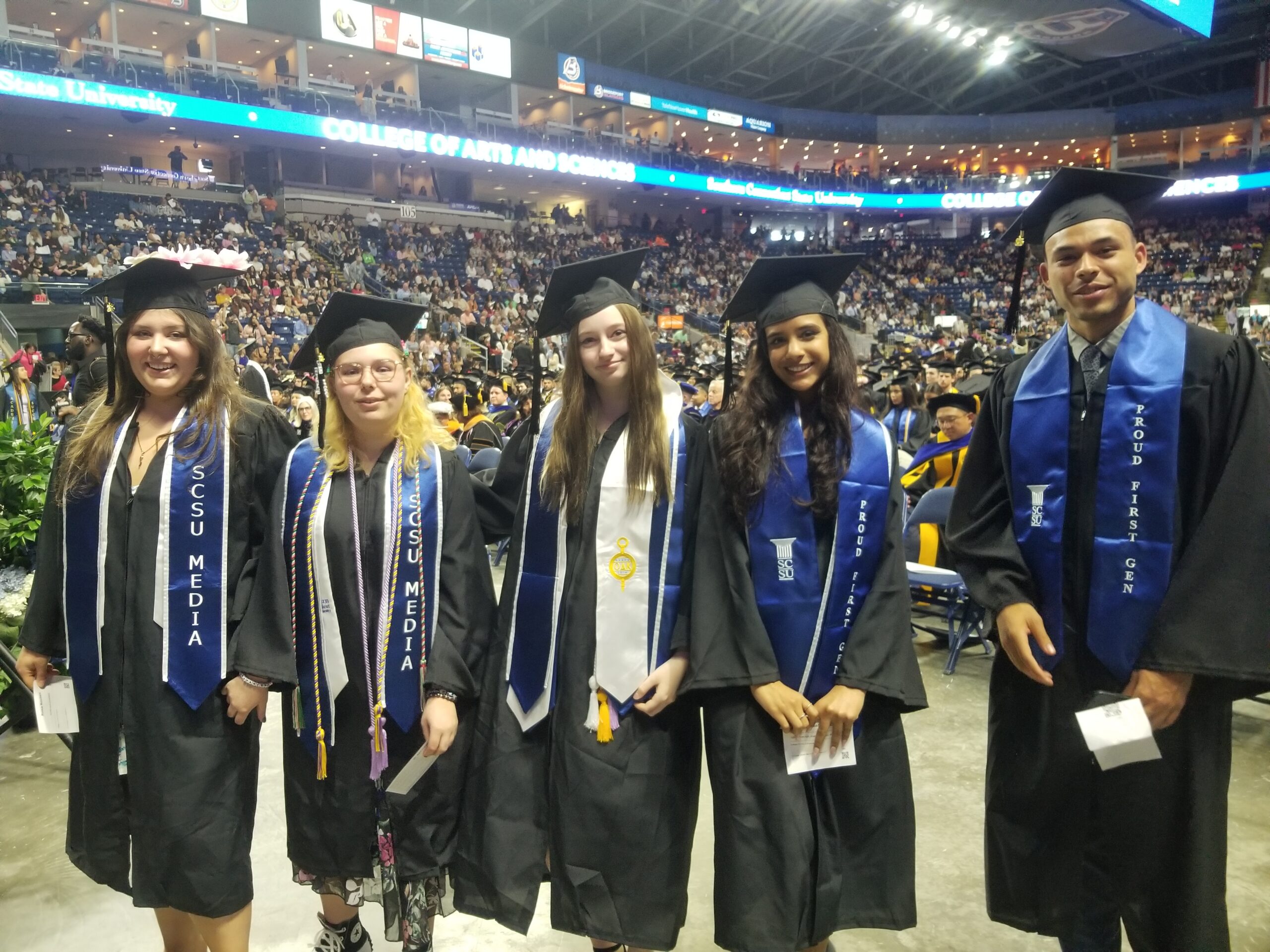 The department awards included:
Crescent magazine Journalist of the Year: Valeria Araujo
Southern News Journalist of the Year: Sofia Rositani
Robin Marshall Glassman Outstanding Journalism Graduate: Sarah Shelton
Journalism students also attended the Commencement ceremony at Total Mortgage Arena in Bridgeport, Conn. on May 19.
Students had the opportunity to meet with commencement speaker Juju Chang, co-anchor of ABC's Nightline, before the ceremony began.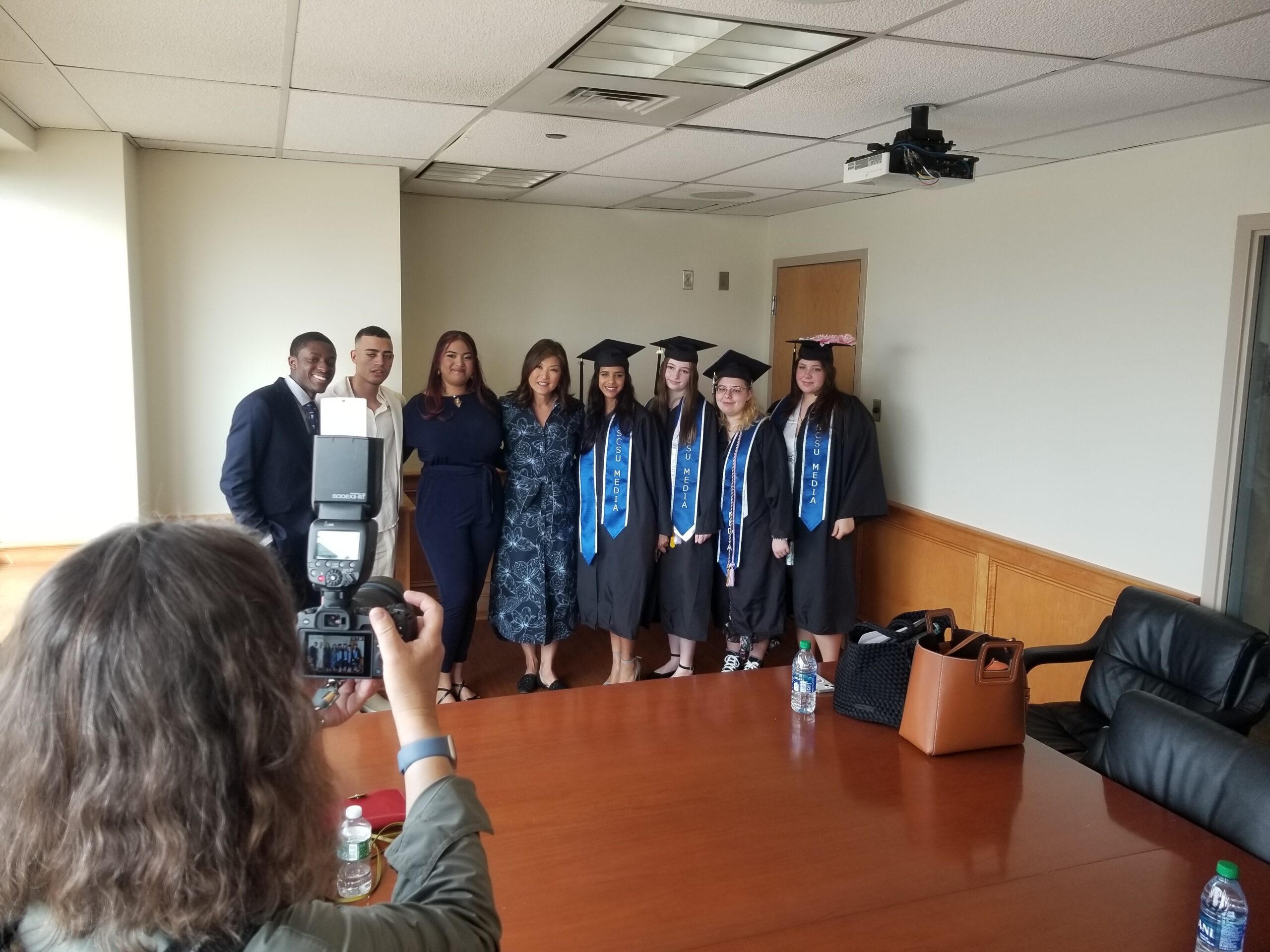 Graduating majors and minors included:
Valeria Araujo
Sebastian Arbelaez
Tyler Fisher
Devin Hollister
Rafaela Martinez
Sofia Rositani
Sarah Shelton