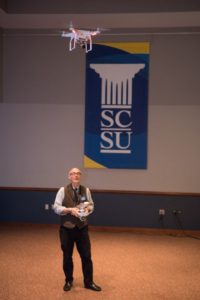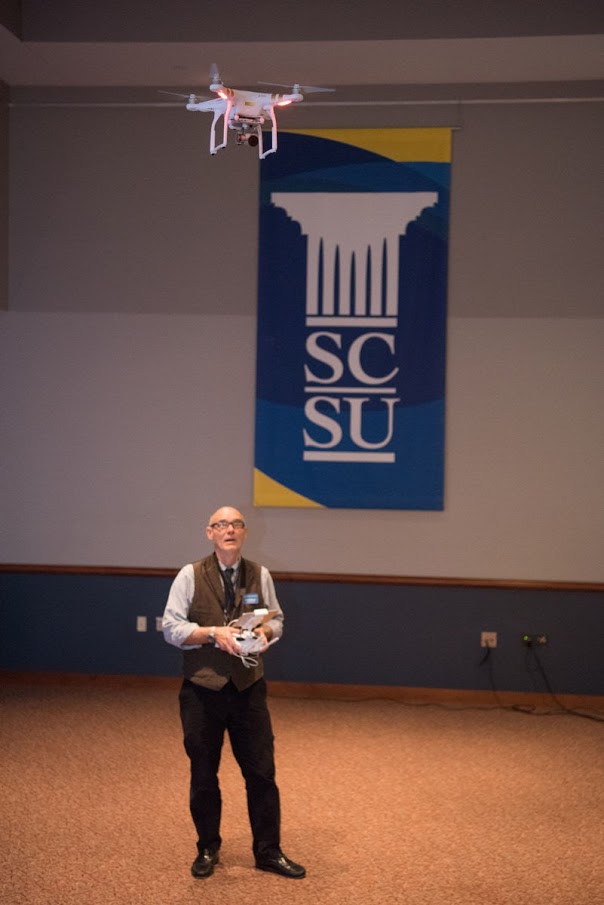 Sad news has reached us that Assistant Prof. Vern Williams of the Southern Connecticut State University Journalism Department died Saturday, Dec. 29 at his home in Branford, Conn. surrounded by his family. His passing was after months of battling cancer. 
Williams, 64, was a longtime member of the Connecticut photography and drone journalism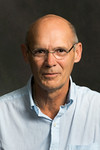 community. He was among only a handful of professional photographers who successfully obtained their drone flying license in the state from the Federal Aviation Administration. He pioneered drone photojournalism courses at Southern, and helped develop and teach courses in the new drone minor at the university.
He is also credited with creating a Drone Academy for the public where professionals, using drones for their businesses, can learn better photographic techniques. The first session will be launched this spring.
On campus, Williams was a member of the Undergraduate Curriculum Forum and the Remembrance Garden Committee and design adviser for Crescent magazine, as well as photo consultant and design adviser to the Southern News.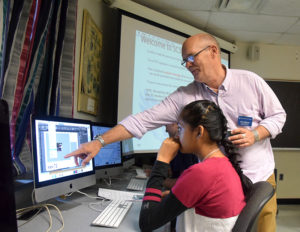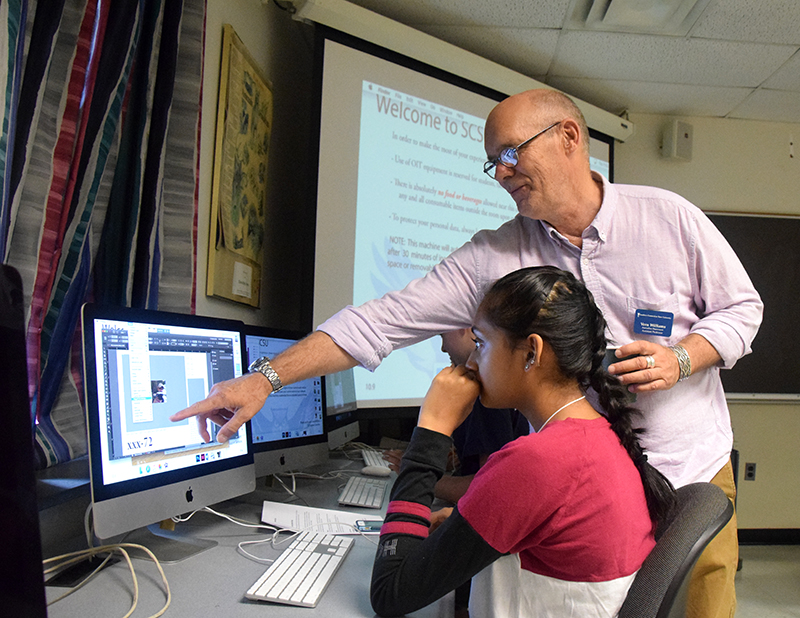 "He loved working with students. Especially those who shared his vision of photography, drones and layout and design," said Journalism Chairperson Cindy Simoneau.
For the faculty, he was an extraordinary colleague who was always was willing to share his skills and talent to improve all our research projects and department initiatives," said Simoneau, "Most of all, he was a caring friend and colleague."
Williams joined the full-time faculty five years ago, after years as an adjunct. He served as photo director of the New Haven Register for 15 years, where he supervised the photographic and video coverage of the news.
His previous experience included serving as photography and design editor for The Sun Herald in Biloxi, Miss.; design editor and photographer for the Island Packet, of Hilton Head Island, S.C.; and an independent documentary photographer. His teaching experience includes work at Southeastern Associated Press Managing Editors Association, University of South Carolina, and Cornell University.
He earned a BFA Rochester Institute of Technology, Photographic Illustration and M.P.S., Cornell University, Communication.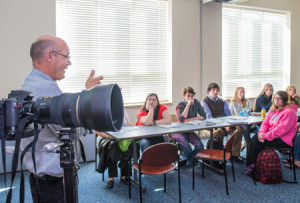 Arrangements are private. He leaves behind siblings and his longtime, girlfriend, Jodi Amatulli of Branford, Conn. and her daughter, Lucy.