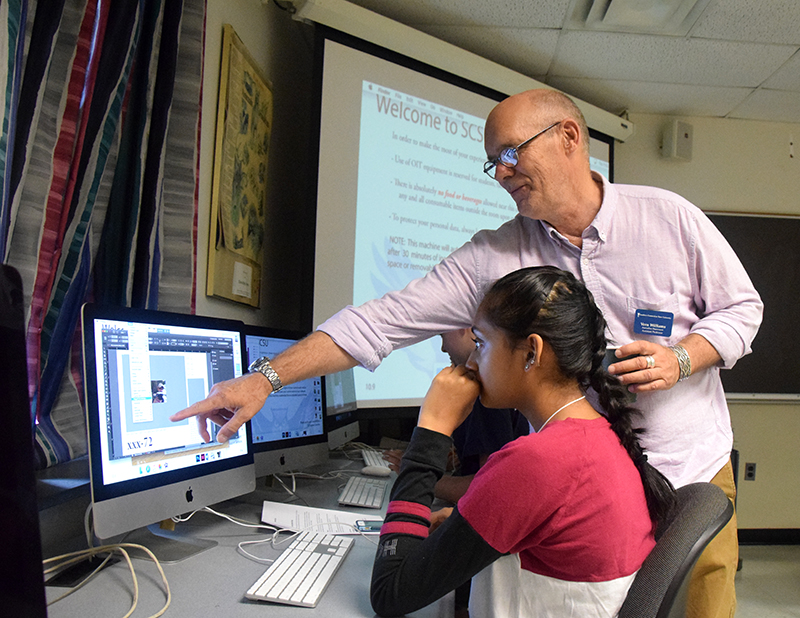 A dozen high school students gathered at Southern Connecticut State University the week of July 10 to learn journalism skills from faculty members.
The workshops were organized by Cindy Simoneau, Journalism Department chair. Assistant professors Vern Williams and Jodie Mozdzer Gil also taught the students.
The workshops gave an overview of reporting basics, data journalism, photo journalism, layout and drone photography.
The class included students from New Haven, Naugatuck, Milford, Shelton, and Hamden.
The workshops have been offered for two summers. To see details about next year's workshops, click here.
Featured image: Assistant Professor Vern Williams, left, introduces high school students to drone journalism at Southern Connecticut State University on July 13, 2017. | Jodie Mozdzer Gil photo